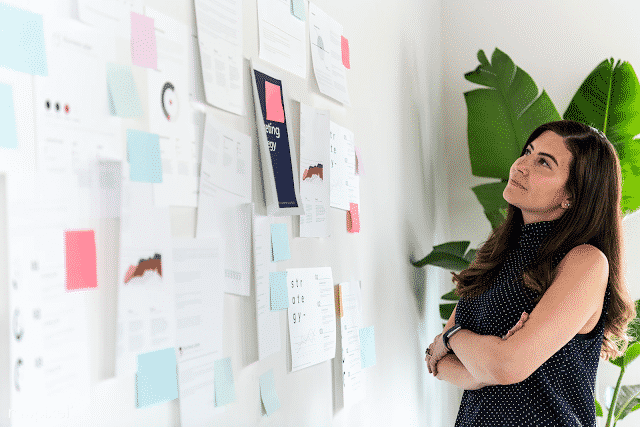 Best 4 Types of Tech All Small Businesses Need
PHOTO by Rawpixel
4 Types of Tech All Small Businesses Need
Starting a small business is a real leap of faith. As such, it's very important you surround your company with high-quality technology that can help your business grow at a sustainable rate. That's why many small business owners look to investing in technology that helps them maximize their potential now and well into the future. Want to get an idea of how tech can boost your small business bottom line? Here are a few ideas to get you started.
Databases
are about much more than keeping records of your clients' information. Your database is the new "little black book," only more robust. You can manage communications, track behaviors and spending habits, and execute marketing campaigns with the help of a good database. Look for a service that is scalable — meaning you only have to buy what you need right now. However, you can build out as you grow. Like all kinds of technology, however, there can be challenging setbacks. If your database crashes, you might need professional tech support to recover and protect your data. For business owners who can't afford in-house IT help, hiring a freelance database recovery professional such as
Secure Data Recovery
when you need one can be much more cost-effective than hiring a full-time IT specialist.
Project Management Software
Organizing your daily, weekly, monthly, and annual projects with a project management tool is especially important for hands-on small business owners. Using online
project management
tools like Asana, Basecamp, or Trello can help you assign tasks, prioritize your projects, and celebrate your milestones. You upload files, edit documents, look at project timelines, and integrate due dates with your calendar. Good project management software can keep track of what is due day and what is on the horizon so you can make space for new markets you want to explore. Project management tools can also help business owners keep track of the progress of projects assigned to
multiple contractors
or freelancers.
Whether you are selling a product or promoting a service, your business's
website
is your face to the world. It's your marketing brochure, customer service portal, and storefront all rolled into one. Invest in an engaging, user-friendly website that conveys your brand authentically and makes purchasing from you as simple and seamless as possible. You can hire a web designer to build a dynamic site on WordPress or Drupal, or you can build one yourself. Even without web design experience, you can build a crisp, clean, and captivating website through customizable templates with easy-to-use
website builders
like Wix, Squarespace or Shopify.
Unless you're in the accounting business, navigating the ins and outs of invoicing, billing, and payment processing can be a little overwhelming. You can outsource those jobs to a freelancer, or you can invest in software that makes the process simple and safe — even automatic. Look for accounting software that walks you through how to set up automatic invoicing and payment reminders, and be sure you can integrate with
payment processing
options like PayPal, Amazon, Apple Wallet, and Google Pay. If you're on the go, you might want a program that lets you edit and send invoices from your smartphone or tablet. And if you're international, be sure your software can process different kinds of currency.
As a
small business owner
, you already know how to get the most bang for your buck. Just as you probably wear many hats — from web design to sales to billing — you need technology that can wear multiple hats, as well. That's why investing in the right technology not only saves you time but also saves you money at the same time!
Guest Post By: