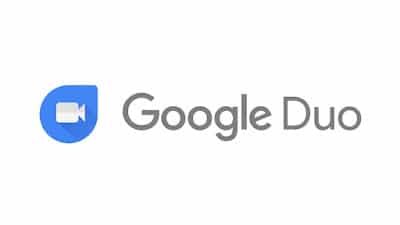 Google Duo continues to add new features and improve Quailty




Google Duo is the bet of Google to make video calls through a phone number, regardless of the operating system of the device that makes or receives them. A few days ago, it expanded the maximum number of participants to 12 , the same path that WhatsApp is about to do.





One of the best applications for video calls between individuals is Google Duo , which will start receiving important news in the coming weeks. Specifically, the following four novelties :


But the possibility of making calls with up to 12 participants is not the only novelty that Google had planned to add . One of the novelties that it has begun to deploy on the server side, we find it in the possibility of taking a photograph of all the participants who are intervening in the call.


To be able to use this function, we must previously activate in the application settings the Duo Moments function, a function that must be activated on all the devices that are part of the video call. Other functions, which Google has announced that they will arrive soon, are found in the possibility of saving the video messages sent through this application to prevent them from disappearing 24 hours after they are sent.




Well, starting next week they will implement the new AV1 codec (AOMedia Video 1) to offer more quality in video calls with less data, which will make them work much better on low-bandwidth connections.


During a video call we can now take a quick photo to immortalize that moment. You will create a collage and automatically share the photo with all participants. This novelty begins to arrive from today.






During this quarantine, video calls have become the only way to maintain eye contact with other people who do not live in our home, and it is likely that they will continue to be widely used in the future when all this happens, now that most users This method of communication has been adopted as a daily routine, and not only at work, but also in the daily life of many families.




Finally, Google Duo adds new augmented reality effects to add to our video messages that have now increased by up to 800% due to confinement. In addition, we will soon be able to tell the application to automatically save all messages so that they do not expire after 24 hours.