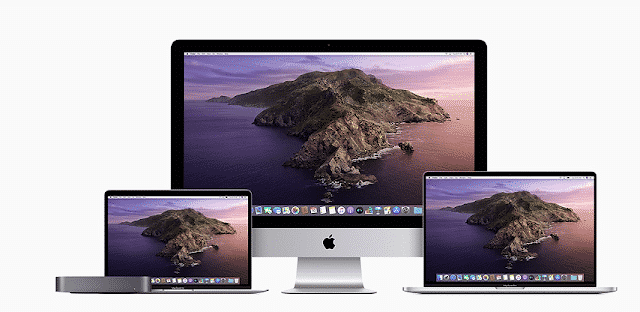 New apple macbook 13 Price Specifications 2020


The new 13-inch MacBook Pro laptop has been quietly listed on Apple's official website . It is equipped with Intel's 10th generation Core processor , and the wonderful keyboard is also returning on this computer. The new 13-inch MacBook Pro is still equipped with True Tone primary color display , P3 color gamut, 500nits brightness and other attributes, while also adding 3.5mm headphone jack, and this time also joined Dolby Atmos support.







Display & Design:

These are the Specifications of the new 13-inch Apple MacBook , a model that incorporates twice the base storage and memory as the previous generation and adds the 10th generation Intel Core processors.





Storage:

The new Apple MacBook 13 incorporate eighth and tenth generation Intel Core processors, with base versions Intel Core i5 and expandable to version i7. In this generation, the leap has finally been made to a larger storage and memory configuration, starting from 256GB and 8GB of RAM . It is interesting to note that the base version has 8th generation Intel processors and LPDDR3 memory, while the most complete models come with 10th generation Intel Core processors and 3,733 MHz LPDDR4X RAM.




At the connectivity level we have two or four USB C ports, depending on the model chosen. The Apple MacBook 13 comes with Dolby Atmos-compatible stereo sound and three microphones, though it doesn't have all six 16-inch Pro speakers. For the battery we have 58.2Wh that promise us up to 10 hours of web browsing and a 61W charger.





In the keyboard part, the 13-inch MacBook Pro built-in wonderful control keyboard adopts the optimized 1mm keystroke scissors structure, which further improves the input experience of Mac notebook computers. At the same time, it also has an independent Esc button, allowing users to switch between various modes and view.




Your storage can be expanded up to 4TB of high performance storage. Apple guarantees that 4K video can be edited seamlessly with it , and announces that the XDR Pro Display can be connected to it to enjoy its 6K resolution.

With the new MacBook 13 Apple seems determined to turn the page of the keyboards with butterfly mechanism that so many complaints had received from users. The new 'Magic Keyboard' is inspired by the keyboards of the iMac and offers a scissor system, completely changing its operation compared to previous keyboards. A keyboard system that offers more space between keys and extends the path up to 1 millimeter .



Apple MacBook 13 Features Specifications
Price and Versions of the new MacBook 13
The new Apple MacBook is already available to buy in Spain from 1,499 euros for the version with Intel Core i5 and 256 GB of storage. These are the four base configurations and their respective prices, always available in 'space gray' and silver versions and expandable to the i7 version at an extra cost of 250 euros .
new macbook pro 2020 release date
The 13-inch MacBook Pro offers a choice of 32GB of memory, and its performance can be increased by up to 50%. As for the price Shipments are scheduled for delivery between May 8 and 18, although it will depend on the demand and availability of the first stocks.
Apple MacBook 13: 8 GB, 256 GB: 1,499 euros

Apple MacBook 13: 8 GB, 512 GB: 1,749 euros

Apple MacBook 13: 16 GB, 512 GB: 2,129 euros

Apple MacBook 13: 16 GB, 1 TB: 2,379 euros
At present, Apple has not officially opened the pre-order. If you want to know more details, you can go to Apple's official website . For more technical information, please continue to hold the Chinese version of Faizworld.com !