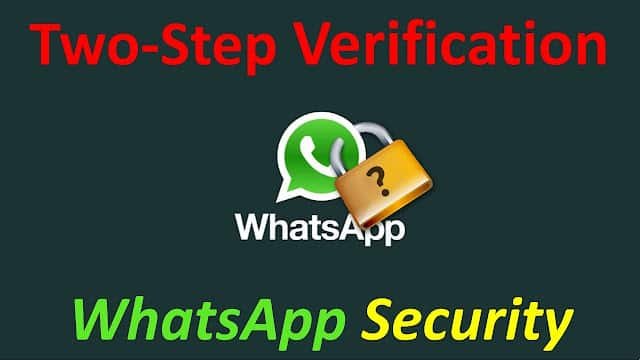 How to enable 2-step verification on WhatsApp? Android & iPhone
in this article we learn how to enble two steps verifications on whatsapp .WhatsApp introduced twostep verification on its platform, enabling users to protect their accounts with passwords. Whenever you set it up on a new phone, the service relies on SMS confirmation, and new measures provide additional security. Given that you can set it up relatively easily and with added security benefits, there is no reason not to create a password for your WhatsApp account.





How to enable 2-step verification on WhatsApp?
Firstly Open WhatsApp from the app drawer or home screen.
Tap the menu icon in the upper right corner.
To set the value.
Now you Select the account .
Select step verification .
In the Settings window, click Enable.
Enter your six digit password and hit next . Confirm your password. Enter your recovery address and hit next . WhatsApp does not verify your address, so make sure you provide a valid ID. You'll see a say now step verification. Hit complete .
That's it! Your WhatsApp account is now more secure. You'll get regular reminders, enter your password so you don't forget it, and in rare cases, you can use the address to disable the feature.
WhatsApp took a big step early this year to ensure the privacy of its users by end-to-end encryption of all conversations by default, and given that the service has more than 1 billion users, this is a big deal. This year, the platform has continued to add features, including the launch of a desktop client, the introduction of voice calls, improved group chat, video calls, and GIF support. New features need to enter the Beta channel a few weeks (usually months) before they are widely launched, and if you want to know something about upcoming new features, you should consider registering WhatsApp beta on Android.