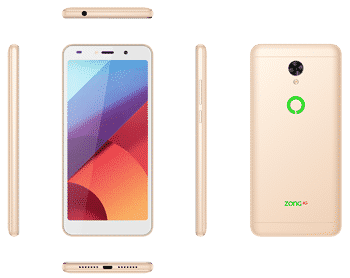 zong z2 price features free
Pakistan's No.1 Data Network brings Pakistan's No.1 4G Smartphone Zong launch own smartphone 4g Z2 Android phone in pakistan very cheapest rate All devices are under 1 year Warranty by Zong.Order now and get a FREE Power Bank & FREE bundle worth Appox RS 5,000 for 6 months & FREE home delivery in 200+ cities. Order now and get a FREE Power Bank & FREE bundle worth Appox RS 5,000 for 6 months upon self pickup from Nationwide CSC's. Limited Stock Only. zong z2 Price in pakistan Rs.13,499




Zong Smart Phone Z2 Offer Details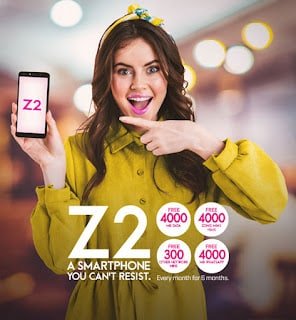 zong z2 free offer
All handsets will be eligible for Supreme Offer (resources mentioned below) monthly for 6 Months.

Free 4,000 on Net Minutes

Free 300 Off Net minutes

Free 4,000 SMS

Free 4,000 MB Data

Free 4,000 MB WhatsApp Data

Call Setup Charges are applicable

Handset is not network locked

Resources will expire if not used within 30 days

Offer can exist with other bundles

All existing rules of free resources will apply

Resources will be posted as per the existing approved whitelisting process.
Zong Z2 Specifications and Price in pakistan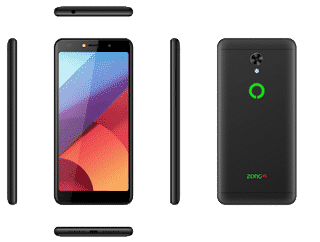 zong z2 price
Display
5.72 inch HD (1280×720) IPS Display with 18:9 Aspect
ratio
Battery
3000 mAh
Network
Memory
2GB RAM & 16GB ROM
Camera
8MP AF Rear with LED Flash & 5MP Front Camera
Expandable Storage
Upto 64GB (Micro-SD)
OS
Android 9 (Pie)
CPU
1.3GHz Quad Core
SIM
Dual SIM (4G + 4G)
Sensors
Gravity, Proximity, Light
Connectivity
SIM 1: Micro-SIM, 4G/3G/2G (4G/3G locked to Zong)
SIM 2: Nano-SIM, 4G/3G/2G (4G/3G locked to Zong)
GPS/AGPS
Wi-Fi 802.11 b/g/n 2.4GHz
Bluetooth 4.0
FM Radio
3.5mm Audio Jack
Color & Price

Black, Gold Price Rs.13,499
How to Subscribe Zong z2 offer?
Resources will be allocated on SIM1 only

All IMEIS will be whitelisted against a PIN Code.

All handset customers are eligible for the free resources. Customers can avail the resources on existing numbers and on purchase of new SIM

Free resources will only be posted after customer sends the PIN code which is available in the handset box each IMEI
Warranty:
All devices are under 1 year Warranty by Zong.
Warranty card is included in the box and warranty
can be claimed at above mentioned service centers.
for oder visi zong offical website: Buy zong z2 Phone









Term & condition


The orders will be confirmed upon stock availability.

Home delivery orders will be facilitated on first come first serve basis.

Home delivery will be made in 3 working days after the order confirmation.

Self-Pickup orders will have a validity of 7 days after the booking. Pick-up your order from your nearest CSC within 7 days of booking.

FREE Data offer will be for both Prepaid and Postpaid subscribers.

Every month system will check if the MSISDN is being used in the same handset before posting data.

Free resources will be posted if pair between IMEI and MSISDN is maintained on the 30th day of the cycle.